We're a certified organic farm located all the way Downeast in Pembroke, Maine. A group of young farmers dedicated to the land, the sea, our local community, and the future of agriculture in Washington County and beyond.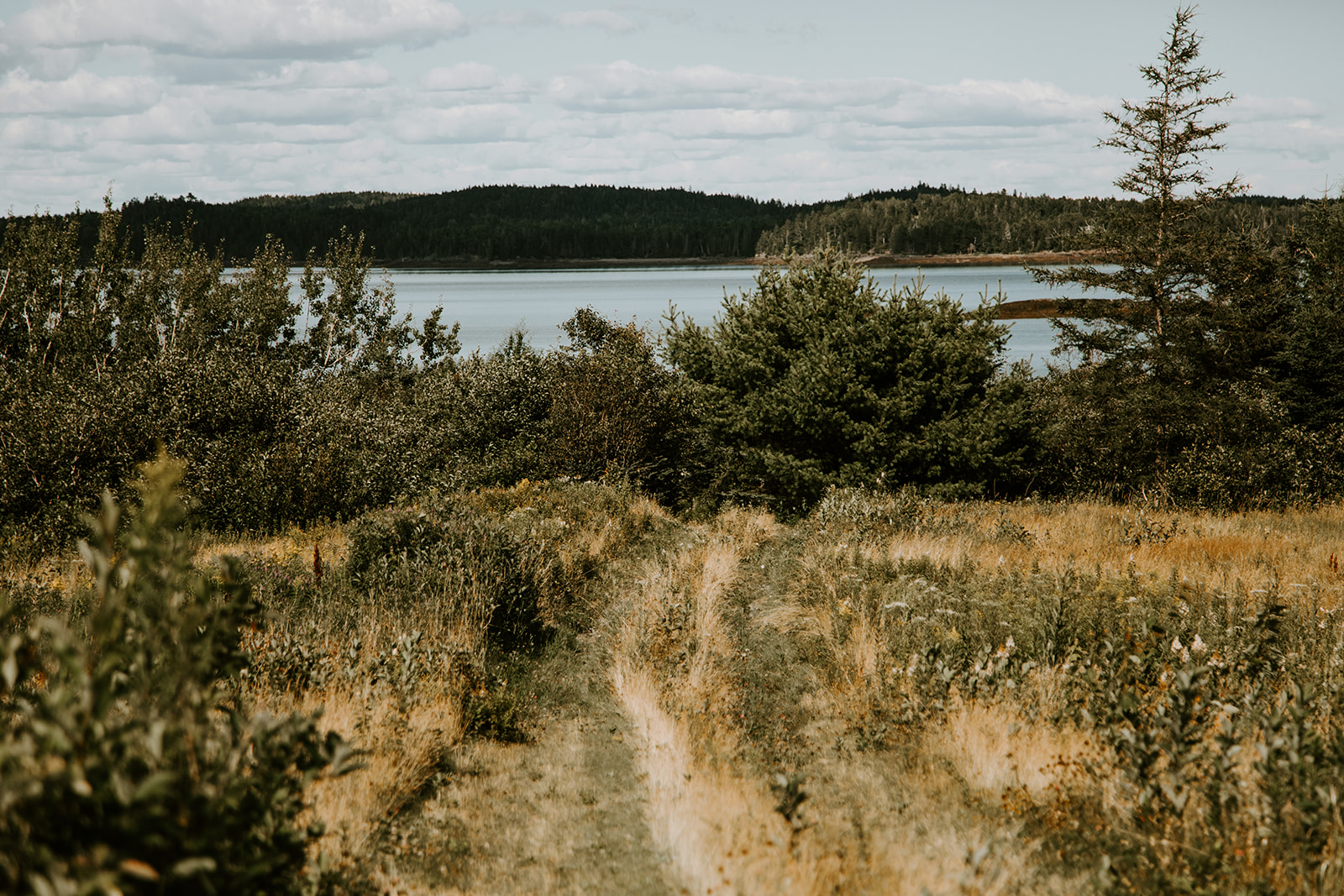 The farm is arranged along the crest of the hill overlooking what is now known as Cobscook Bay in Pembroke, Maine, on Passamoquoddy homeland. 
Most of the farm is forested with spruce, balsam fir, larch, maple, birch, and some queenly white pines. We invite you to visit and stay on the farm and enjoy the stars, the breezes, the sea mist, migrating birds, mossy trails, and quiet beaches in every direction. The farm is protected by a conservation easement from Maine Coast Heritage Trust and adjoins conserved lands in many directions.
This farmstead was established around 1820, during a settlement boom in the coastal fishing and farming community. 
Cobscook Bay is an extremely productive marine ecosystem. In 1850, there were 27 canneries and near-daily steamships straight to Boston.
The farm is here because of the abundant wild-growing seaweed, herbs, flowers, mushrooms, algae, and fish.
We are delighted to eat from a highly-charged ecological food commons shared with wild creatures: whales, moose, coyotes, foxes, grouse, bobcats, owls, and porcupines. The gardens are fertilized with seaweed and organic cow manure from nearby Tide Mill Farm.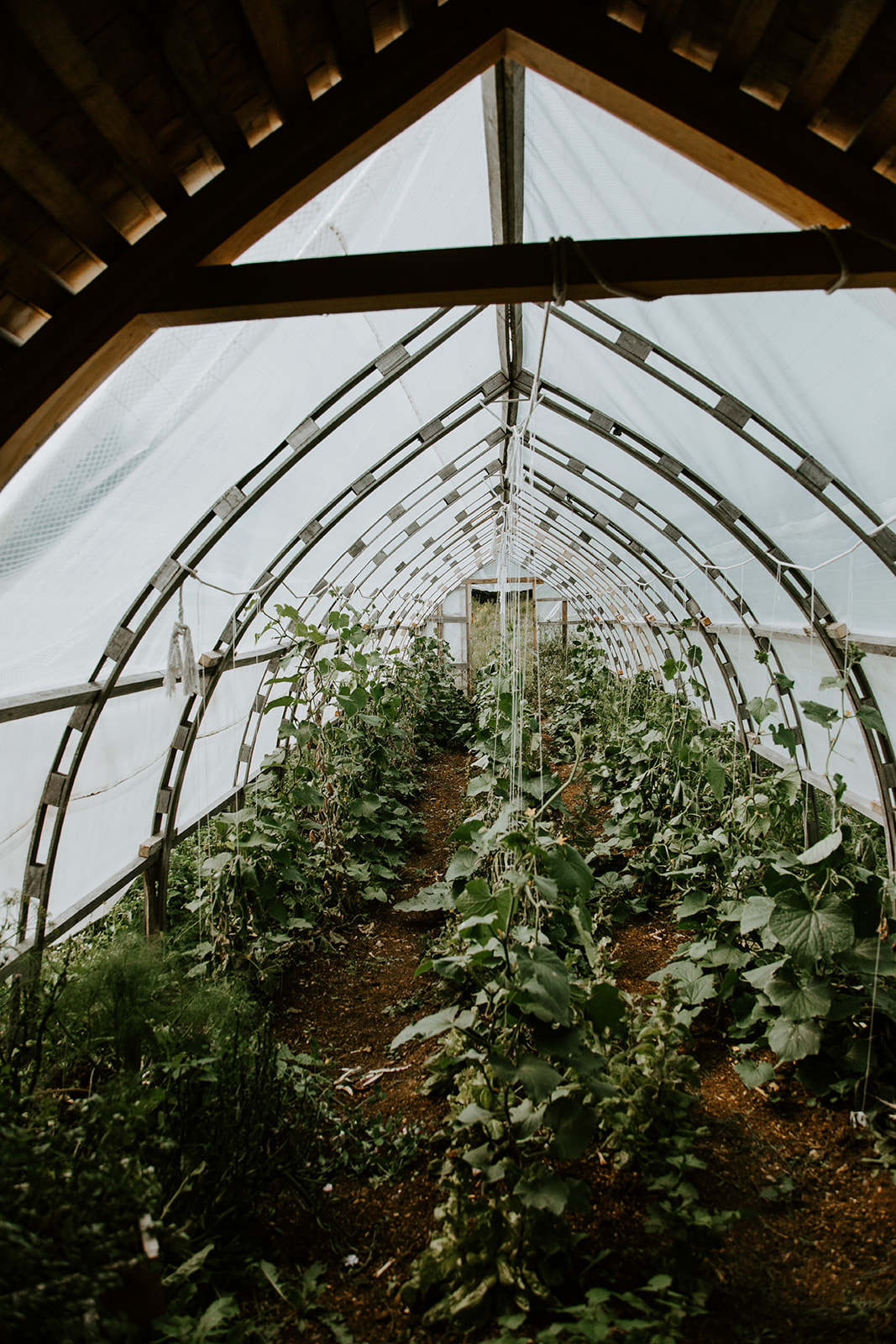 2023 is our sixth growing season!
Our plantings are arranged "on contour" in the agro-forestry style with vegetable gardens in between. Some of the best soil is lower down on the land. We graze the pastures along the road and the lower meadow that leads to Cobscook Bay.
Our orchard includes apples, cherries, plums, persimmon, quince, pears, apricots, chestnuts, and various other nuts.
We grow cranberries, raspberries, blackberries, currants, honey-berries, service berries, chokecherries, and aronia. In addition, we grow asparagus, rhubarb, horseradish, valerian, hops, and big gardens of veggies and herbs, native flowers, and potted plants.
We wild harvest St. John's wort, red clover, blueberries, sweet fern, balsam fir boughs, hawthorn berries, spruce tips, hypericum, yarrow, goldenrod, rose petals, chokecherries, high bush cranberries, feral apples, and red raspberry tips from the land.
We harvest seaweed in Cobscook Bay and on the Cutler coast. We raise oysters and kelp via our LPAs (Limited Purpose Aquaculture Licenses) in Schooner Cover.
We are certified organic by MOFGA (Maine Organic Farmers and Gardeners Association) and the Real Organic Project. We are also Better Bee Certified by the Xerces Society for Invertebrate Conservation.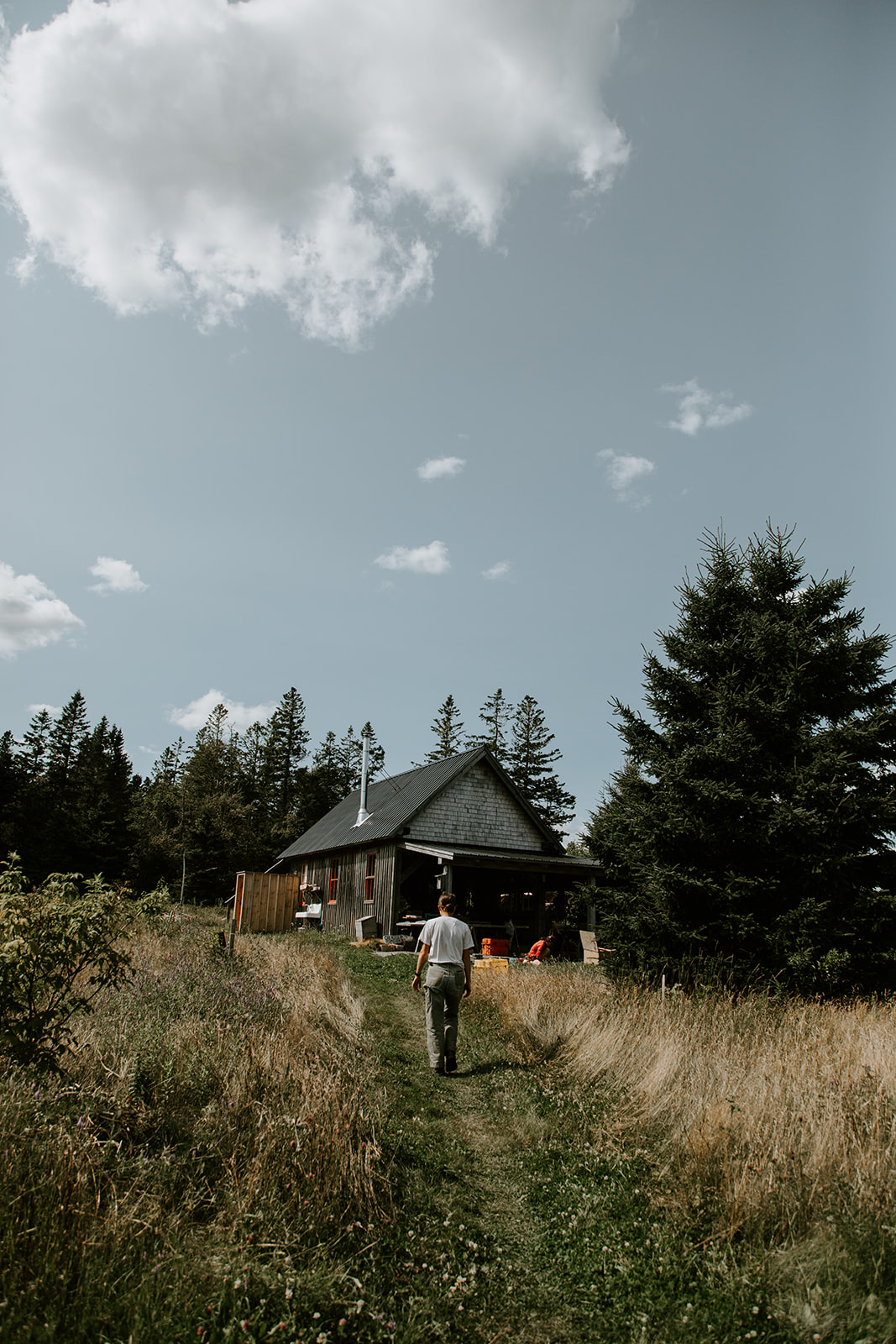 We're a family farm dedicated to the land, the sea, and our local community. 
Learn more about our Farm Team here.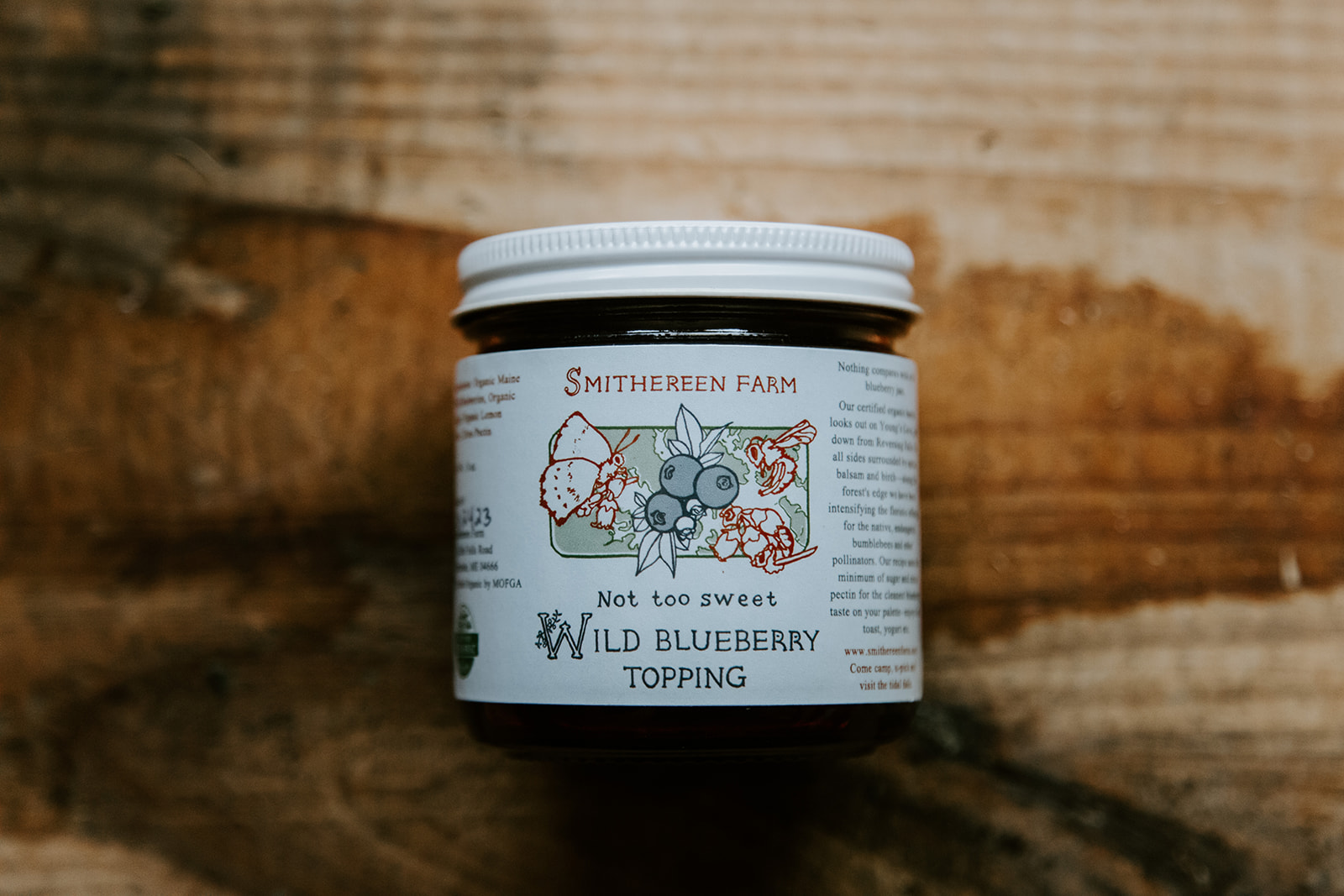 We produce value-added products, including vinegars, teas, jams, salves, salt blends, seaweed broth, seaweed bath salts, and our 2023 Good Food Award-winning seaweed sprinkle.
Our featured product is organic wild blueberry jam, not too sweet!
We make everything in our certified commercial kitchen. We call it The Minke.
Find our products in our webshop, or wholesale them for YOUR shop! If you're in town during the summer season, shop the Smithereen Farm Store.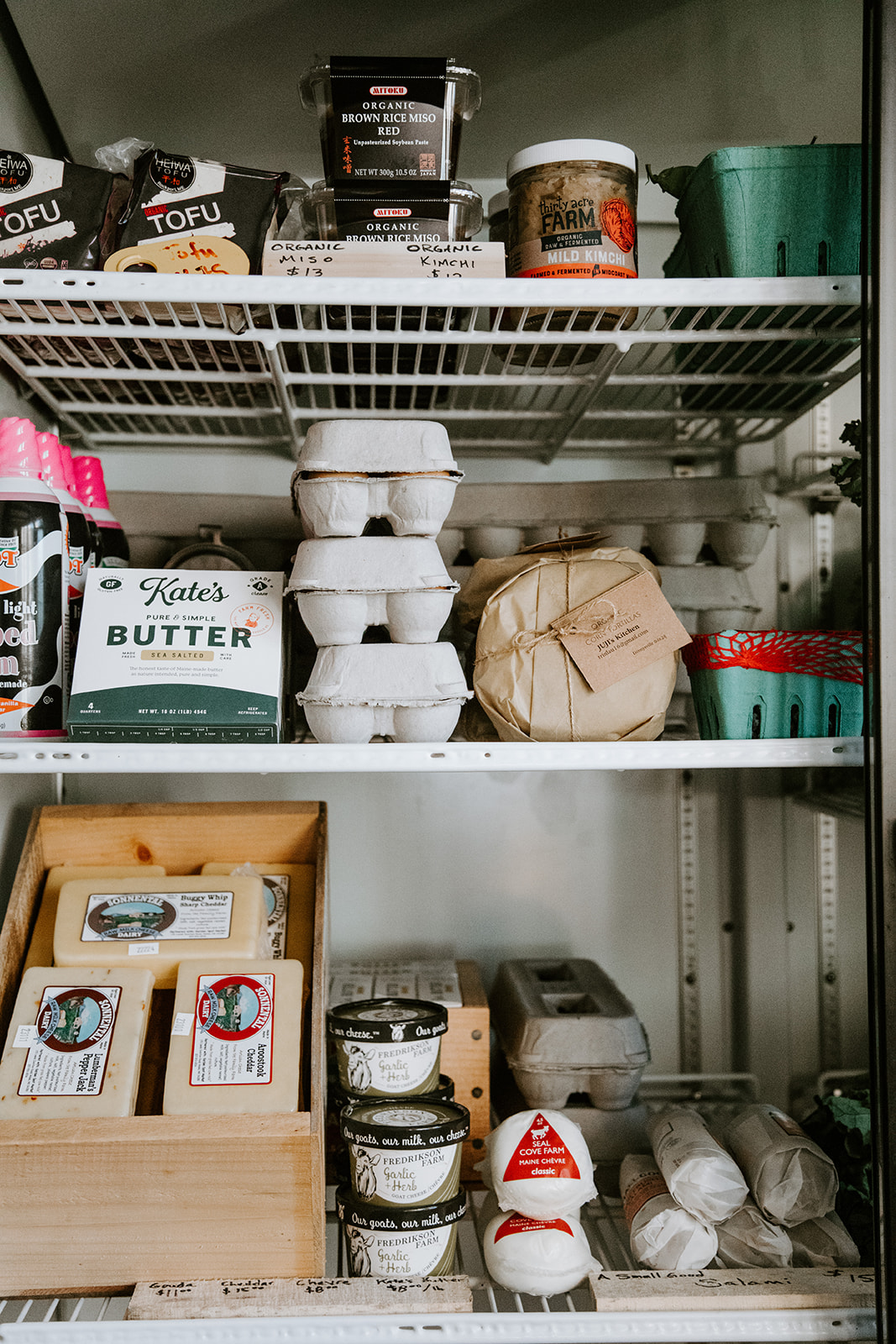 The Smithereen Farm Store now closed. We will reopen May 1, 2024. Come see us next summer at 12 Little Falls Road in Pembroke.
The webshop is open all year! Shop our products online, and stock your shelves with the tastes of Downeast Maine.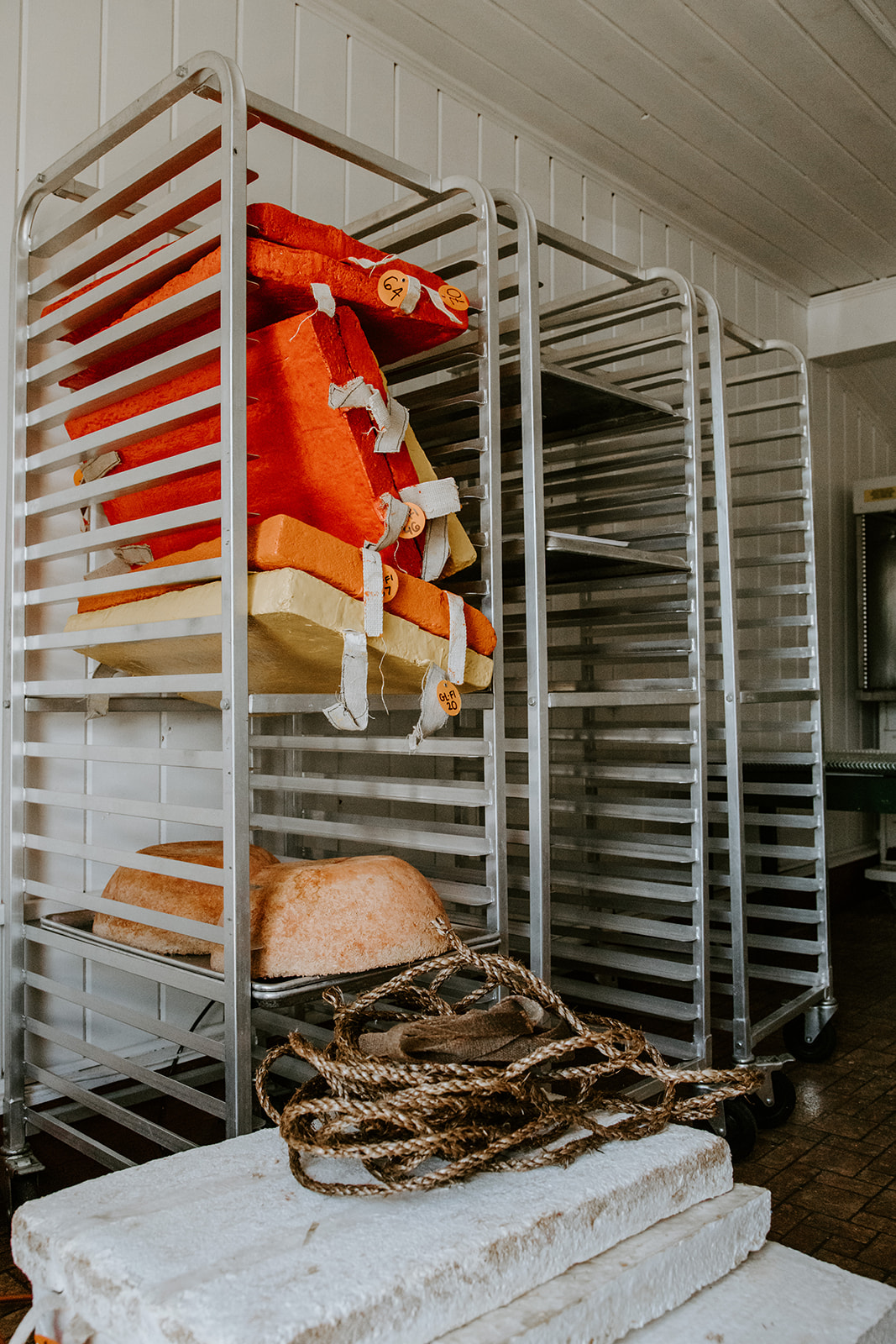 MycoLab

We're proud to partner with mycologist Sue Van Hook on the research and development of MycoBuoys™ growing mushroom buoys for various mariculture uses. Learn more about Mycobuoys™ here.
Cooperative Commercial Kitchen
In 2023, we will open a certified, cooperative commercial kitchen space, called The Minke. Learn more about our Facilities here.
Smithereen Farm is the home base for our sister organization, Greenhorns. Greenhorns is a non-profit working to promote, recruit and support the next generation of farmers through grassroots media production. The work of Greenhorns explores the context in which new farmers face the world.
In partnership with Greenhorns, we host lectures, workshops, networking events, outings, and artist residencies here at the Smithereen Farm campus.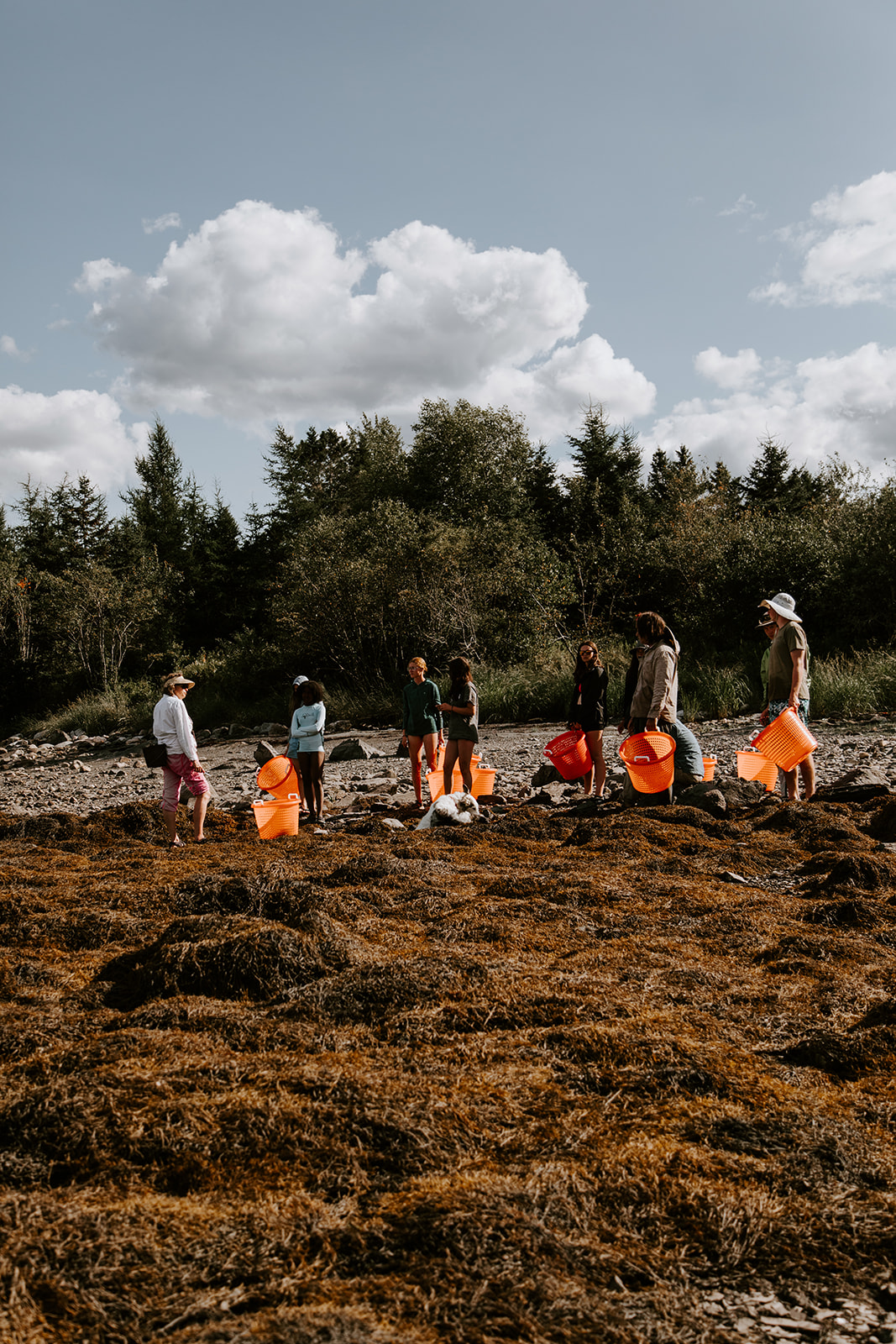 Visit! Shop! Learn! Eat!
U-pick our berries, shop the Farm Store, come for a lecture, and browse the Agrarian Library. Find events here. Find us at the Lubec Farmers Market on Saturdays.